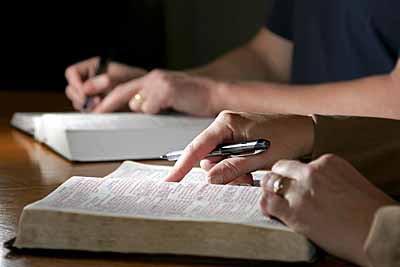 As a follower of Christ, each of us is called to be grounded in our faith. Colossians 2:7 tells us to be "rooted and built up in him and established in the faith, just as you were taught, abounding in thanksgiving" (ESV). As we embrace the truth that God has revealed to us, we will increase in our knowledge of our Savior and experience the work of God in our lives (Phil. 3:10)!

As you work through lessons on MiniBibleLessons.com, consider the significance of the following steps in making your time most meaningful:

Study – Understand that the weight of what is presented in these lessons comes from the Scriptural passage to which they refer. Be sure to read each passage closely and carefully. Not only are the Bible references included to show you where the lesson points originated, but they are included to encourage you to read the passages for yourself and allow God's Word, ultimately, to do the teaching (Phil. 1:9-11).

Grow – Studying God's Word should always result in spiritual growth. The truth God has revealed to us should stir within us a passion to worship and obey Him for who He is and what He has done. As you study these lessons, always ask yourself what God is teaching you personally. Consider the practical application of these lessons by which you can grow into who God desires you to be (Col. 1:9-10).

Share – Growing in our knowledge of God opens the door for great opportunity. Take what you have learned and share it with someone. What greater impact can you have for the cause of Christ than to influence another person toward a deeper walk with the Lord? Consider partnering with someone and going through a series together. You may be amazed at how God can multiply what He has taught you (II Tim. 2:1-2)!