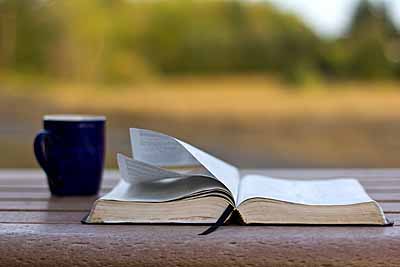 The Old Testament is examined through "Character Studies," which explore the lives of the key individuals used by God to accomplish His purposes throughout Israel's history. The studies discuss the events that unfolded during their lives, while focusing on God's purpose for those events and the practical principles that can be learned.
The New Testament is also examined through "Character Studies," as well as New Testament "Book Studies." The "Character Studies" examine what God has revealed in His Word through the individuals who lived during the time of Jesus Christ, while the "Book Studies" explore the richness of a variety of New Testament books. These lessons are beneficial for us today as we see that the issues the early church faced are issues Christians still wrestle with today.
Both the Old and New Testaments are examined together through the "Christian Doctrine" study. Following an introductory lesson, this study is comprised of 100 lessons that cover the main doctrines of the faith. This study expounds on the biblical truth through a systematic approach of pulling from the whole Bible to get a thorough understanding of the key truths that give us our knowledge of God, the details of His work in human history, and the truths that define who we are!
"Teen Topics" are topical studies geared toward teens, but can be beneficial for all ages. These lessons look at the primary Bible verses that discuss crucial issues faced by young people. Some of these lessons are individual studies, while others are part of a series. Each serves to challenge young people to consider who God has called them to be, while helping them better understand the awesome truth of what it means to live their lives for Him!
The "World Religions and False Cults" study is a compact overview of the key world religions and most popular false cults in the United States with the goal of creating a better understanding of their origins, beliefs, and practices. This study reveals what sets the truth of Christianity apart from other religious groups, and gives principles on how to share the gospel with those of a different religious background.
All material on this website is copyrighted. To read our copyright info click here.